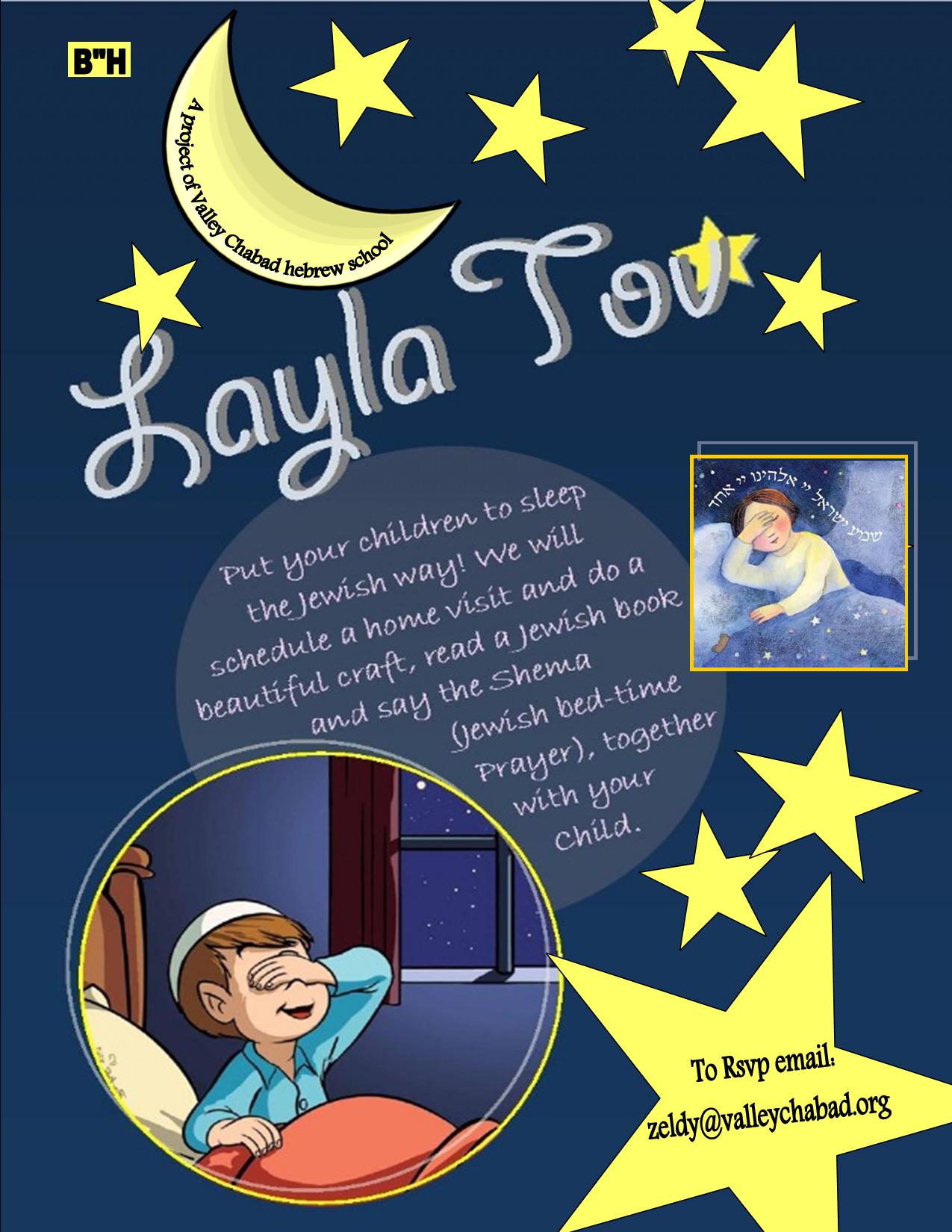 We are starting a NEW exciting Program as part of our Hebrew School Initiative called "Layla Tov". "Layla Tov" means "Good Night" in Hebrew. Aidel and Maitel will be coming to our Hebrew School families homes in the evening to do a half an hour activity & arts and craft session with our Hebrew School students and their siblings, about the Prayer that we say at night before we go to sleep called the "Shema". The "Shema" is where we cover our eyes and announce and re-affirm our belief that G‑d is One and entrust our Souls back to G‑d until the morning. We feel like this is a perfect way to connect with the children on a more comfortable and personal level.
We are available for this project weekday evenings from 6:30 PM
Please schedule your family in for this wonderful opportunity by responding with a date and time that works for you.
To check availability, please call us at 201-476-0157 or email Zeldy@ValleyChabad.org